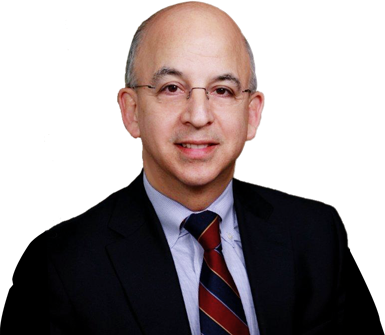 Since 1985, I have practiced psychiatry with an emphasis on medication treatment of psychiatric disorders.  My practice is limited to adults age 18 and up. My office is located on Columbus Circle, and is usually open Monday through Friday.  I participate in several insurance plans.
I earned my Bachelor of Science degree from the University of Chicago, my MD from Southern Illinois University School of Medicine in Springfield, Illinois and completed my internship and psychiatric residency training at St. Vincent's Hospital and Medical Center of New York.  Immediately after residency, I completed a one-year research psychopharmacology fellowship at New York University School of Medicine and the New York Veterans Administration Medical Center.  
I became board certified in psychiatry in 1986.  Over the past thirty years, I have held appointments at several medical schools and hospitals, the most recent being appointed Assistant Clinical Professor in the Department of Psychiatry at the Icahn School of Medicine at Mt. Sinai.  I am on the attending medical staff at Mt. Sinai Beth Israel.
I treat a wide spectrum of psychiatric conditions including mood and anxiety disorders, attention-deficit disorder, and schizophrenia. Most patients are referred to me from other clinicians, such as primary care providers and psychotherapists.
After the initial evaluation, which is typically a one-hour appointment, I work out a treatment plan with the patient (and family, if appropriate) and other clinicians. Follow up visits are usually 20-30 minutes and may occur weekly at the start of treatment and become less frequent as symptoms improve. During each visit, I focus on recent events in my patient's life and develop a detailed understanding of symptoms.  Although my appointments are often not as long as a traditional psychotherapy session, I work with patients to better understand the effect of cognitions on current symptoms and to develop effective coping strategies.
I am also available to current patients via phone and patient portal in between appointments.